Keynote

Speakers
ICNNE2019 Keynote Speakers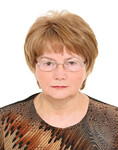 Prof. Tatiana Perova
Trinity College Dublin, Ireland
Biography: Prof. Perova completed her PhD at Leningrad State University in 1979. She joined the staff of Vavilov State Optical Institute (St. Petersburg, Russia) in 1979, where she was involved in the characterization of condensed matter using far-infrared and Raman spectroscopy. In 1998 Prof. Perova took a position of the Research Director of Microelectronic Technology Laboratory (MTL) at Trinity College Dublin and from 2007 she is the Director of MTL. Since 2011 she is a Fellow of Trinity College Dublin and since 2013 she is a Fellow Emeritus. Prof. Perova's research interests are principally related to the optical characterization of condensed matter, with an emphasis on the analysis of the composition, stoichiometry, molecular orientation, stress and strain in amorphous solids, liquid crystals, photonic crystals and semiconductors. She has over 270 publications in books and referred journals. Prof. Perova has given numerous invited talks at Universities and Research Institutes in Europe, Russia, Australia and Mexico and several invited and keynote talks at International Conferences. Prof. Perova is acting as a Reviewer Editor for the journal Frontiers: Frontiers in Materials and is a member of the Editorial Board of Asian Chemistry Letters journal.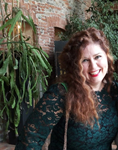 Prof. Silvia Giordani
Dublin City University, Ireland
Biography: Silvia Giordani is full Professor (Chair) of Nanomaterials within the School of Chemical Sciences at Dublin City University and a PI of the strategically important National Centre for Sensor research. She received her PhD in Chemistry from the University of Miami, USA and carried out postdoctoral research at Trinity College Dublin (TCD), Ireland and at the University of Trieste, Italy. In 2007 she received the prestigious President of Ireland Young Researcher Award and was a Research Assistant Professor at TCD from 2007 to 2013. Since September 2013 she has been leading the new "Nano Carbon Materials" research lab at the Istituto Italiano di Tecnologia (IIT) and in December 2016 she was appointed Associate Professor in Organic Chemistry at the University of Turin, Italy. Her main research interests are in the design, synthesis, and characterization of a wide range of nanomaterials for applications in smart and responsive bio-related nanotechnologies. She is the author/co-author of approx. 100 manuscripts, reviews and book chapters. In 2018 she was awarded the William Evans Fellowship from the University of Otago (New Zealand) and is Visiting Scientist to the Bio-Nano Institute at Toyo University (Japan).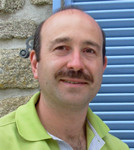 Prof. Jordi Llorca
Barcelona Research Center in Multiscale Science and Engineering, Spain
Biography: Prof. Jordi Llorca earned his PhD in Chemistry at the University of Barcelona (UB), where he was later appointed Associate Professor. In 2005 he joined the Technical University of Catalonia (UPC) and in 2014 he became Full Professor as Serra Húnter Fellow. He received the Distinction of Generalitat de Catalunya to the Promotion of the University Research in 2003, the Humbert Torres Prize in 2003 and the ICREA Academia in 2009 and in 2014. He has been Director of the Institute of Energy Technologies, Director of the Centre for Research in NanoEngineering, and currently he is Director of the Barcelona Research Center in Multiscale Science and Engineering. He has published over 300 scholarly articles (h-index=49) and authored over 10 patents. Prof. Jordi Llorca is working on the design and manufacture of devices at the nanoscale for conducting chemical reactions aimed at processes related to energy and environmental applications. He is interested on highly efficient catalysts and photocatalysts and involved in the development of novel microreaction engineering concepts.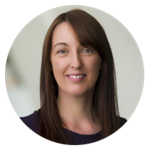 Prof. Sarah McCormack
Trinity College Dublin, Ireland
Biography: Sarah McCormack is an Associate Professor in the Dept of Civil, Structural and Environmental Engineering at Trinity College Dublin. She took up a faculty position at Trinity in 2009 and was made a Fellow of the College in 2016. She has PhD, MAI and BSc degrees in Science & Engineering from Ulster University. Her main research topic is luminescent solar devices enabling concentration of diffuse solar radiation of higher latitude climates. She is a current recipient of an ERC Starter Grant (2015 - 2020) and was recently successful in obtaining H2020 funding to coordinate a 14-partner project IDEAS (2019-2022), based on the integration of renewable energy technologies in a more holistic and integrated manner.